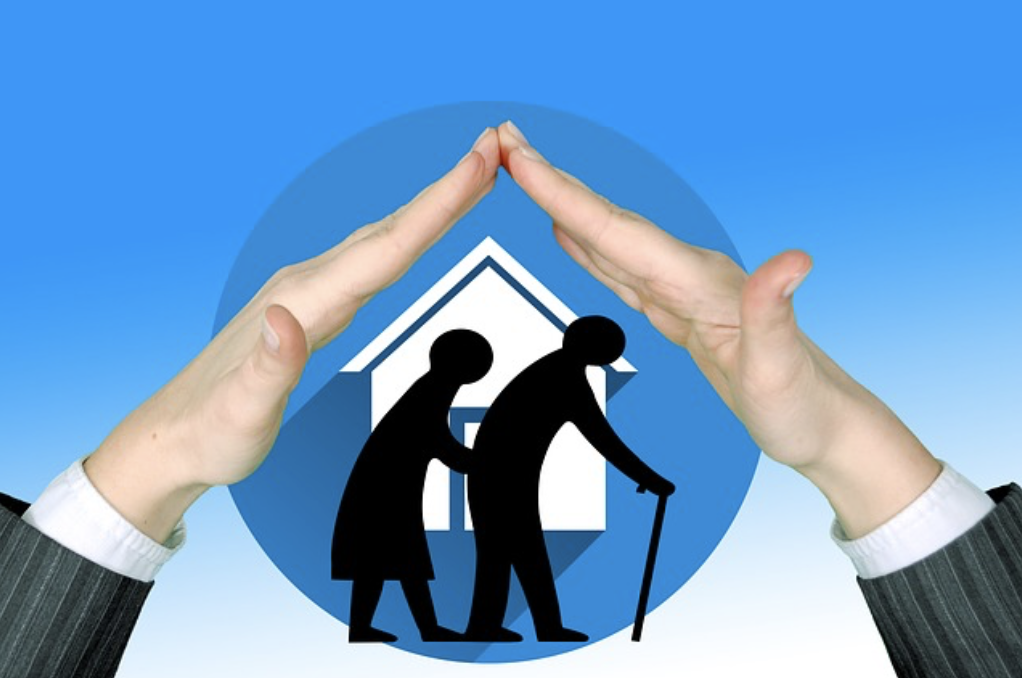 The reasons for choosing to leave your current home may vary, but whatever they are, it means you now have to decide what you should do with the house you're living in. Let's discuss some of the things you should look at before making the move.
Where Are You Going?
You know you need to downsize, but you also have to establish where you'll be living once you move. According to HelpGuide, seniors have the options of independent living facilities, assisted living facilities, nursing homes or aging in place. Independent living facilities are meant for seniors who are still capable of managing their day-to-day activities on their own, while assisted living facilities are able to provide help with certain things like laundry and cooking. Nursing homes are for seniors who have a certain amount of independence but need the 24-hour supervision of medical personnel. Seniors who would like to continue living in their own house choose the age in place option. Since you've already decided that your current home isn't right for you, then you'll need to find a smaller home that suits your age in place needs. You will also need to determine whether you'll be buying or renting the new home. The decision to buy or rent must be made based on your affordability and your budget.
What Should You Do With Your Home?
You can either sell your home, turn it into a rental property or transfer ownership of it to a relative. All of these options have different processes and documentation involved with them so it's important that you know what you're getting into with each one.
This article from Senior Advisor gets into the pros and cons of selling or renting your home, especially if your aim is to use the funds to help with the cost of living in a senior-focused facility. While a rental property will generate much-needed income, you will also have a lot of responsibilities as a landlord. Selling the property requires short-term work, but the funds received are set and may run out depending on your recurring expenses. Transferring the ownership of your property to a relative comes with its own regulations, and it's important to be aware of these to ensure the transfer is handled properly. Unlike the first two options, transferral will mean you'll no longer be able to use the property for income generation.
Who Do You Need to Consult?
Whether you decide to rent, sell or transfer ownership, you'll need to consult a lawyer to draw up the relevant paperwork. Real estate agents are essential for selling or renting your home as well as helping you find a new one. This article by the U.S. News offers suggestions on finding the best real estate agents for you as well as what services you can expect them to offer.
A real estate agent will also be able to help you find homes that will suit your age-in-place needs and fit your budget. Before engaging an agent, make sure the cost of the house you'd like is in line with what you can afford and that you have the necessary funds for a down payment. This is most important if you will be using the proceeds from selling your home to fund your new one. If you've decided to rent your home and will be unable to carry out activities such as property maintenance and emergency repairs, then it would be in your best interest to get in touch with a property manager. Bear in mind, however, that property managers charge a fee in order to manage rental properties for landlords.
Leaving your home can be an emotional experience, but it's important to make decisions based on facts and data. It's in your best interest to make sure you have all the information and have covered all the bases for whichever option you choose. 
Photo courtesy of Pixabay
The only positive aspect of the current trade war that I can determine is that it is scaring investors into the bond market and consequently lowering yields and mortgage rates. The other "secure" investment, gold, has risen significantly and now has a market price of around $1500/ounce, up from $1250/ounce prior to about 90 days ago. Lower interest rates are always good for buyers and sellers of course. I expect mortgage rates to be at this level through the rest of the year.
Despite the low rates, home prices in King County have fallen 7% in the last year primarily due to rising inventory which has increased an average of 12%. This has also increased market times. Market times for QA homes have risen from 28 days to 39 days for the past 45 day period. Remember when our market time was about 6 days(or less)? Fortunately, homes on Queen Anne have continued their upward trend, although certainly more slowly than the preceding 6 years. I did a sampling of homes that sold in 2018 from 1/1/18-7/1/18 and we had 135 sales of single-family homes.
For the same period this year, that figure was 169, a 25% increase. Currently we have 38 homes for sale on the Hill as of today and 16 pending sales in the last 45 days which signals a 42% pendings/actives ratio(see attachment). That still indicates a seller's market. Wages in Washington have risen 5.5% which if rates stay low, will help buyers purchase higher priced homes.
The home that sold for the most over list in the last 45 days was 2435 1st North, listed for $998,000 and selling for $1,050,000. Multiple offers are down in properties over $1.2M and when they occur, do not significantly raise purchase prices like they used to.
And that's the way Steve sees it…Click here to view report.
Have a great month!
By Jennifer Calonia
Owning a home comes with its rewards — it's an investment, a cozy haven to kick-up your feet after a long day of work, and a welcoming place to bring family and friends together. Although all of this makes homeownership fulfilling, owning a home also opens the door for unexpected (but necessary) expenses.
If you've suddenly been hit with a home improvement project that's pinching your budget, like a roofing issue or heater malfunction, a personal loan might be an option to help cover the cost.
What is a personal loan?
A personal loan is an installment loan that's typically issued by a bank, credit union or online lender. According to the Federal Reserve, the average interest rate on a two-year personal loan is 10.70% but varies depending on your credit score and other criteria. Some lenders offer repayment terms anywhere from 12 months to five years.
A benefit of using a personal loan for emergency home improvement projects is that the approval process is generally quick so you can address urgent home repairs sooner. Some online lenders can run a credit check, approve your application and send funds your way with a couple of days. The approval process for banks and credit unions, on the other hand, can take anywhere from a couple of days to a couple of weeks, if the lender needs additional information.
How to find a personal loan
If you've decided that a personal loan makes sense to fund your next home project, make sure you're aware of these next steps.
1. Assess your budget
The last thing you need is taking out a personal loan only to realize after the fact that you can't afford to repay it. Calculate how much you realistically need for your home improvement project, giving yourself a reasonable buffer for unforeseen repair expenses (e.g. permit fees, price changes for a specific material, etc.)
Then, tally your monthly income and financial obligations to ensure you still have enough cash on hand to keep the lights on and make monthly installments toward your loan. Using a spreadsheet or budgeting app can help you track these numbers easily.
2. Know your credit score
Generally, you need a good credit score to get approved for a personal loan. Your credit score is one of the key factors that lenders use to determine whether your application is approved, and a higher credit score results in a lower interest rate offer.
Check your credit score with the three credit bureaus to ensure there isn't an error or suspicious activity that might inadvertently lower your credit score. For a free credit report, go to AnnualCreditReport.com to see where your credit stands before moving forward in the process.
3. Compare rates and terms
When you've confirmed that you have a good credit score that can get you competitive interest rates, it's tempting to accept a loan from the first lender that approves you. But like other major purchases, it's important to shop around.
Compare interest rates, annual percentage rates (APR), and term durations available, and read the fine print for any conditions or fees that might offset any benefits.
To start, try reaching out to your existing financial institution first to see what they can offer; sometimes credit unions, in particular, offer rate incentives for loyal members. Also, consider using a personal loan aggregator website to compare offers from multiple online lenders at once (just do your due diligence to ensure the site is legitimate).
4. Submit an application
If you're ready to submit an application, you can either complete a form online or apply in-person, depending on your lender. Although all lenders require different information to process a loan application, some common information to prepare ahead of time include:
Personal information
Income
Employment information
Reason for the loan
Amount you want to borrow
To minimize any delays on your end, it's helpful to prepare copies of verification documents, such as a driver's license, proof of address like a utility statement, information about your home and pay stubs. Your prospective lender will likely reach out to you if they need any other information to make a decision.
Although it's always best to have emergency savings set aside for a sudden home improvement project, turning to a personal loan is a useful option when you're pressed for funds and time. As urgent as your project might feel, however, always take the time to do your research to ensure you're making the right move for your situation.
Jennifer Calonia is a native Los Angeles-based writer for Upstart whose goal is to help readers get excited about improving their financial health and lifestyle. Her work has been featured on Forbes, The Huffington Post, MSN Money, Business Insider, CNN Money, and Yahoo Finance. When she's not wordsmithing, you can find her outdoors, exploring state and national parks.