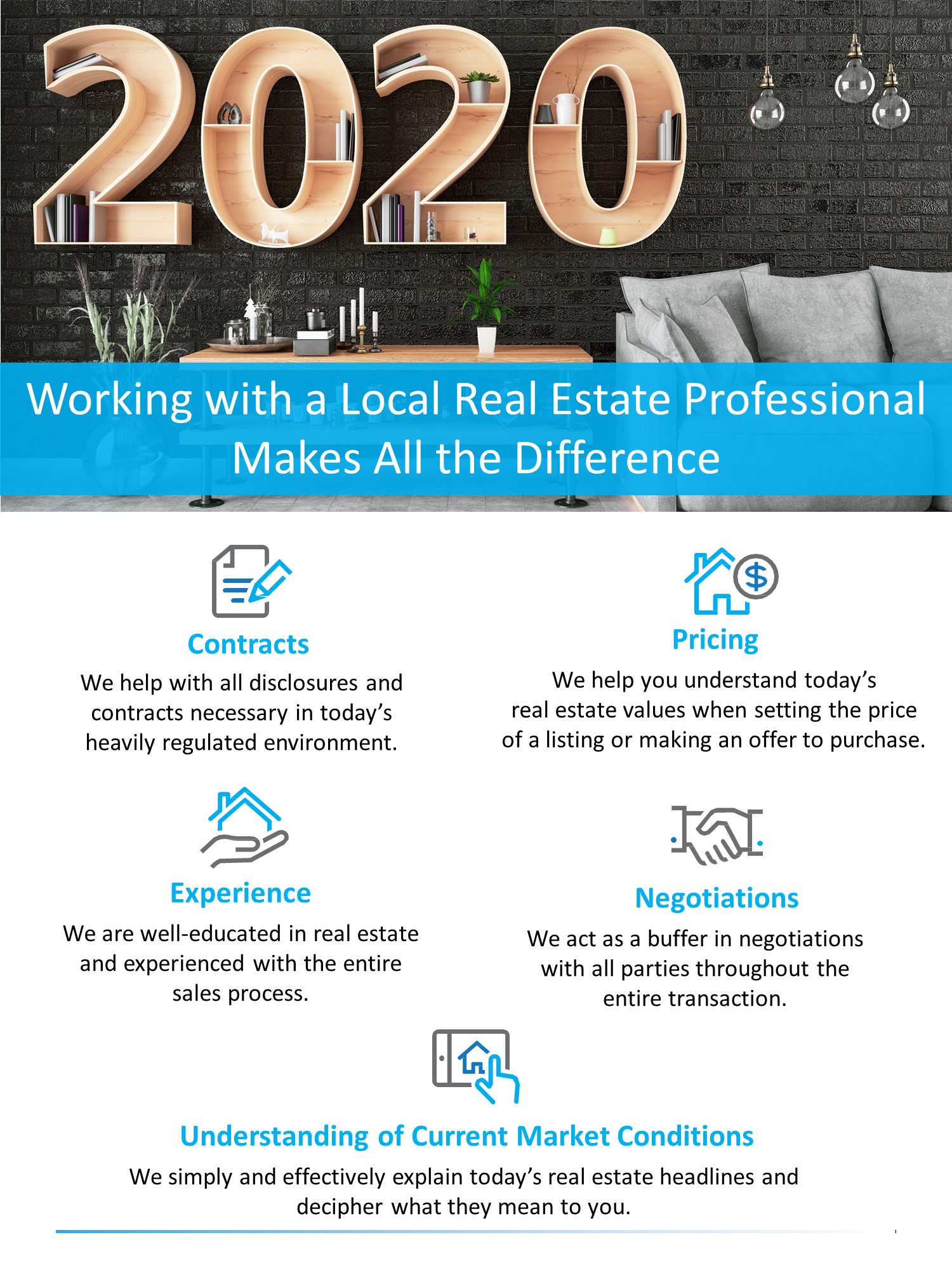 Some Highlights:
Choosing the right real estate professional is one of the most impactful decisions you can make in your home buying or selling process.
A real estate professional can explain current market conditions and break down what they will mean to you and your family.
If you're considering buying or selling a home in 2020, make sure to work with someone like me who has the experience to answer all of your questions about pricing, contracts, and negotiations.
Source: Keeping Current Matters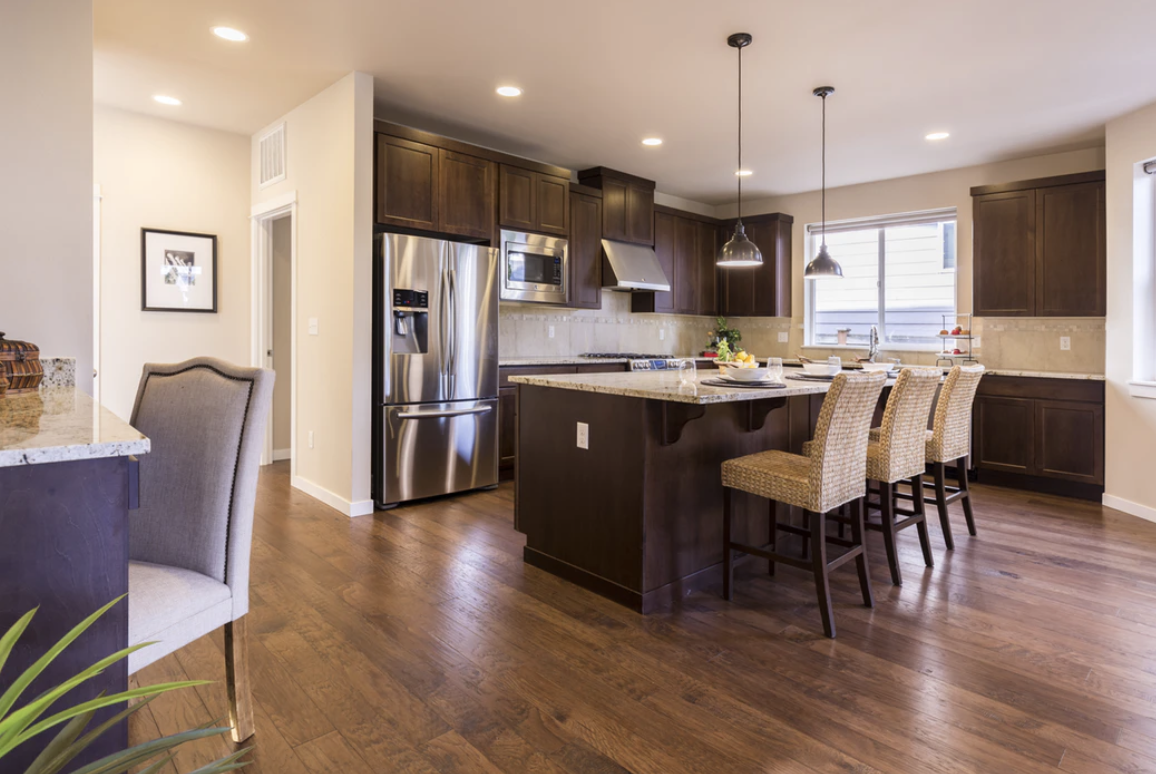 By Suzie Wilson
Looking to list your home this fall or winter? If you're feeling anxious about doing so, you should know that these can be the perfect seasons to sell your home and can even help it sell for more profit. You just need a few fall and winter home selling tips to maximize your listing.
Winter Plants and Holiday Decor Can Boost Curb Appeal
Just because it's fall or winter doesn't mean your yard has to look drab. In fact, you can easily add a winter garden to your property, in order to spruce things up and attract potential buyers. Some beautiful shrubs that can withstand the colder seasons include witch hazel, Japanese pieris, and holly. If you have flower beds, you can always add these cold weather plants, or you can use containers to add pops of color to your front porch. While adding some winter plants will draw potential buyers to your listing, you may also want to add some touches to help visitors feel at home. Fall and winter offer plenty of opportunities to deck out your outdoor spaces with holiday decor. Just keep decorations simple and sleek, so your home will appeal to more potential buyers.
Special Touches Can Help Make Staging Homes Easier 
Staging your home's interior can be fairly simple in the fall and winter months as well. You'll want to start by clearing out any excess clutter to make the inside of your home look as spacious as possible. Next, take a look at any leftover pieces of furniture or decor. Update any older items with modern touches that will help shoppers feel cozy. Those modern changes can be as simple as adding a throw rug to set spaces apart or repainting your walls in more neutral colors to create the illusion of space. Lighting is key during the darker months as well, so use a mixture of lamps and fixtures to create the perfect ambiance in each room.
Fall and Winter Open Houses Can Be Fairly Simple to Pull Off
Just like the inside of your home, preparing for open houses typically involves the same basic steps throughout the year. Since open houses are meant to attract a lot of people to your property, though, you will need to work with your realtor to create a marketing plan and to time your open house just right for prospective buyers. In fall and winter, you may need to add some extra steps to keep those visitors comfortable and safe as they explore their potential new home. If your area gets a lot of snow, be sure to shovel driveways and any other walkways. It's also a good idea to keep all areas well-lit and warm to give your listing that cozy feeling buyers crave in a property. Good smells can add to that coziness and attract offers on your property.
Homes Listed in Fall and Winter Can Give Sellers Some Advantages
Most people would tell you that spring and summer are the best times to list a home, but that all depends on what your goals are as a seller. Selling in the winter can actually have some perks for savvy sellers, so as long as you are willing to put in the extra work to help your listing stand out, it may be best to list it during the off-season. For one, when you list your home after the peak selling season, you will be competing with far fewer properties. Fewer properties can help attract higher offers on your home, but you are also more likely to get those offers from serious buyers. So when you look at all of these benefits, this may be the best season to list your home!
Selling a home in the fall or winter shouldn't stress you out. This can be the perfect time to sell a home, and you may even net some higher offers. There are so many cozy and warm touches you can add to help attract those fall and winter home buyers. So if you need to list your home in the off-season, don't despair and use the tips above to help your listing sell faster!
Photo Credit: Unsplash
Staying organized while uprooting your life and moving from one home to another can feel impossible. Not only are you trying to get the best financial return on your investment, but you might also be working on a tight deadline. There's also the pressure to keep your home clean and organized at all times for prospective buyers. However, one thing you can be sure of when selling your home is that there will be strangers entering your space, so it's important for you and your agent to take certain safety precautions.
Like so many things in life, they can feel more manageable once written down, so we made this handy checklist.
Go through your medicine cabinets and remove all prescription medications.
Remove or lock up precious belongings and personal information. You will want to store your jewelry, family heirlooms, and personal/financial information in a secure location to keep them from getting misplaced or stolen.
Remove family photos. We recommend removing your family photos during the staging process so potential buyers can see themselves living in the home. It's also a good way to protect your privacy.
Check your windows and doors for secure closings before and after showings. If someone is looking to get back into your home following a showing or an open house, they will look for weak locks or they might unlock a window or door.
Consider extra security measures such as an alarm system or other monitoring tools like cameras.
Don't show your own home! If someone you don't know walks up to your home asking for a showing, don't let them in. You want to have an agent present to show your home at all times. Agents should have screening precautions to keep you and them safe from potential danger.
Talk to your agent about the following safety precautions: 
Do a walk-through with your agent to make sure you have identified everything that needs to be removed or secured, such as medications, belongings, and photos.
Go over your agent's screening process:

Phone screening prior to showing the home
Process for identifying and qualifying buyers for showings
Their personal safety during showings and open houses

Lockboxes to secure your keys for showings should be up to date. Electronic lockboxes actually track who has had access to your home.
Work with your agent on an open house checklist:

Do they collect contact information of everyone entering the home?
Do they work with a partner to ensure their personal safety?

Go through your home's entrances and exits and share important household information so your agent can advise how to secure your property while it's on the market.