Find your perfect fit
STEVE HICKS
I have found, in numerous interviews, that the qualities most people are seeking in a real estate broker are regular communication, negotiation expertise, pricing and market knowledge, experience and reputation. With over 35 years of full time experience in representing buyers and sellers, I can definitely say that experience has value. Think how much you have learned in your career and imagine how much more knowledgeable you are than someone just starting out. That is what I bring to the table. I cannot imagine a real estate sales situation that could arise that I have not already dealt with, many times more than once. To me, that is what you are paying for in hiring an agent and what distinguishes me from the thousands of agents available to you.
Please click on the brief informational videos I have recorded on the blog bar above to find out more about me, the escrow process and how to prep your home for sale to achieve its maximum value in any market. Included in the site are dozens of references from past clients that you can read and some of the many homes I have sold over the years.  Of course, I welcome your questions and please let me know how I can be of service. Thank you!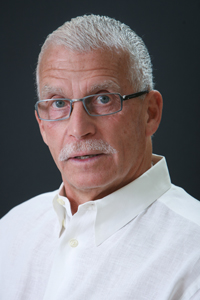 Contact Me:
Windermere Midtown – Wall Street
C: (206) 650-3887
O: (206) 448-6400
E: shicks@windermere.com
W: stevehicks.com
Informational Videos
WORKING WITH STEVE:
Stephen is an awesome communicator, open to our feedback along the way and kept our investment in pre-market work to an extremely efficient minimum, while still ensuring our home showed well. -Helen and Sarah
My husband and I met Steve at an open house he was having down the street from our house. He kept in touch with us for ten years before we finally decided to sell. The whole process was painless thanks to Steve.
– D. Junge
Steve was absolutely superb! He had the best answer for every problem. He was always available, and saved me from a couple of foolish mistakes I might have made without his advice.
Steve Hicks is the best! He kept every member of my family informed, paid attention to detail, kept the buyer and seller informed and was reachable when we needed our questions answered! – Nancy