Geopolitical uncertainty is causing mortgage rates to drop. Windermere Chief Economist, Matthew Gardner, explains why this is and what you can expect to see mortgage rates do in the coming year.
Over the past few months we've seen a fairly significant drop in mortgage rates that has been essentially driven by geopolitical uncertainty – mainly caused by the trade war with China and ongoing discussions over tariffs with Mexico.
Now, mortgage rates are based on yields on 10-Year treasuries, and the interest rate on bonds tends to drop during times of economic uncertainty.  When this occurs, mortgage rates also drop.
My current forecast model predicts that average 30-year mortgage rates will end 2019 at around 4.4%, and by the end of 2020 I expect to see the average 30-year rate just modestly higher at 4.6%.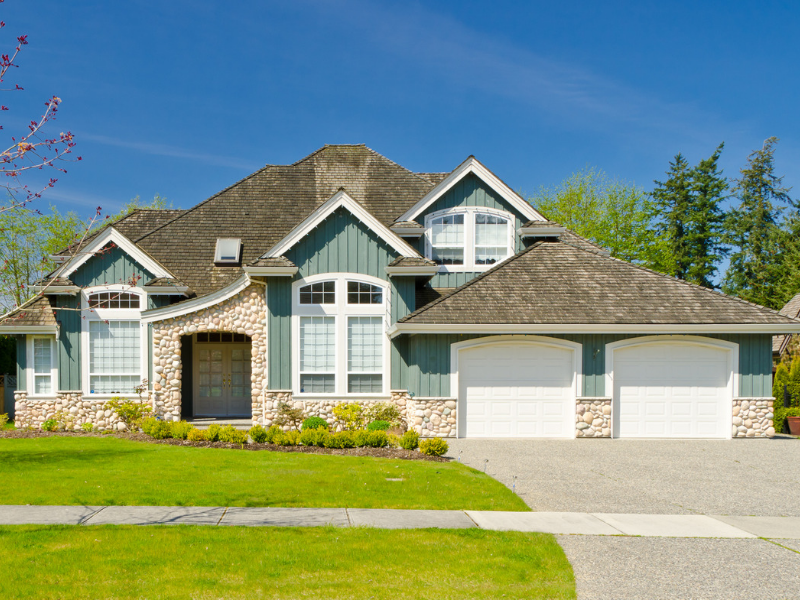 We are often asked, "Which is the better buy, a newer or older home?" Our answer: It all depends on your needs and personal preferences. We decided to put together a list of the six biggest differences between newer and older homes:
The neighborhood
Surprisingly, one of the biggest factors in choosing a new home isn't the property itself, but rather the surrounding neighborhood. While new homes occasionally spring up in established communities, most are built in new developments. The settings are quite different, each with their own unique benefits.
Older neighborhoods often feature tree-lined streets; larger property lots; a wide array of architectural styles; easy walking access to mass transportation, restaurants and local shops; and more established relationships among neighbors.
New developments are better known for wider streets and quiet cul-de-sacs; controlled development; fewer aboveground utilities; more parks; and often newer public facilities (schools, libraries, pools, etc.). There are typically more children in newer communities, as well.
Consider your daily work commute, too. While not always true, older neighborhoods tend to be closer to major employment centers, mass transportation and multiple car routes (neighborhood arterials, highways and freeways).
Design and layout
If you like Victorian, Craftsman or Cape Cod style homes, it used to be that you would have to buy an older home from the appropriate era. But with new-home builders now offering modern takes on those classic designs, that's no longer the case. There are even modern log homes available.
Have you given much thought to your floor plans? If you have your heart set on a family room, an entertainment kitchen, a home office and walk-in closets, you'll likely want to buy a newer home—or plan to do some heavy remodeling of an older home. Unless they've already been remodeled, most older homes feature more basic layouts.
If you have a specific home-décor style in mind, you'll want to take that into consideration, as well. Professional designers say it's best if the style and era of your furnishings match the style and era of your house. But if you are willing to adapt, then the options are wide open.
Materials and craftsmanship
Homes built before material and labor costs spiked in the late 1950s have a reputation for higher-grade lumber and old-world craftsmanship (hardwood floors, old-growth timber supports, ornate siding, artistic molding, etc.).
However, newer homes have the benefit of modern materials and more advanced building codes (copper or polyurethane plumbing, better insulation, double-pane windows, modern electrical wiring, earthquake/ windstorm supports, etc.).
Current condition
The condition of a home for sale is always a top consideration for any buyer. However, age is a factor here, as well. For example, if the exterior of a newer home needs repainting, it's a relatively easy task to determine the cost.  But if it's a home built before the 1970s, you have to also consider the fact that the underlying paint is most likely lead0based, and that the wood siding may have rot or other structural issues that need to be addressed before it can be recoated.
On the flip side, the mechanicals in older homes (lights, heating systems, sump pump, etc.) tend to be better built and last longer.
Outdoor space
One of the great things about older homes is that they usually come with mature tress and bushes already in place. Buyers of new homes may have to wait years for ornamental trees, fruit trees, roses, ferns, cacti and other long-term vegetation to fill in a yard, create shade, provide privacy, and develop into an inviting outdoor space. However, maybe you're one of the many homeowners who prefer the wide-open, low-maintenance benefits of a lightly planted yard.
Car considerations
Like it or not, most of us are extremely dependent on our cars for daily transportation. And here again, you'll find a big difference between newer and older homes. Newer homes almost always feature ample off-street parking: usually a two-care garage and a wide driveway. An older home, depending on just how old it is, may not offer a garage—and if it does, there's often only enough space for one car. For people who don't feel comfortable leaving their car on the street, this alone can be a determining factor.
Finalizing your decision
While the differences between older and newer homes are striking, there's certainly no right or wrong answer. It is a matter of personal taste, and what is available in your desired area. To quickly determine which direction your taste trends, use the information above to make a list of your most desired features, then categorize those according to the type of house in which they're most likely to be found. The results can often be telling.
If you have questions about newer versus older homes, I can help you, let's talk!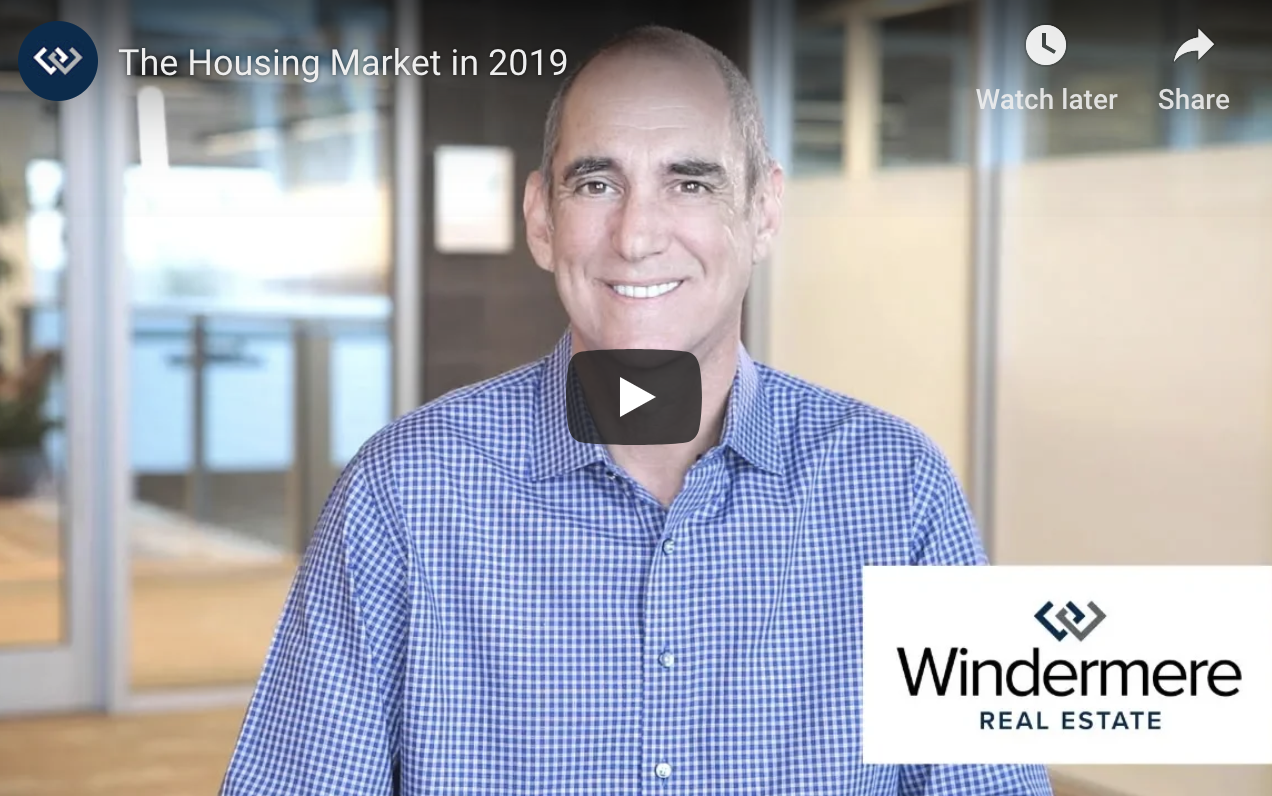 The last time we saw a balanced market was late 1990s, meaning many sellers and buyers have never seen a normal housing market.  Windermere Real Estate's Chief Economist Matthew Gardner looks at more longer-term averages, what does he see for the future of the housing market?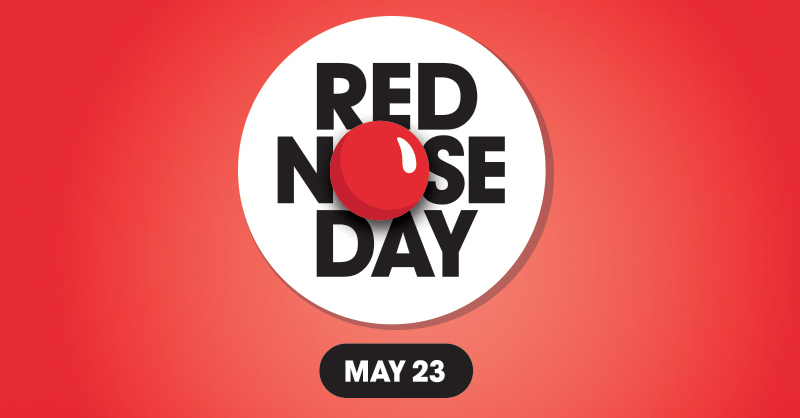 Originating in the U.K. in 1988, Red Nose Day started to help end child poverty. In 2015, the public charity, Comic Relief USA, launched the campaign in the U.S.
Last year, the Red Nose campaign raised $47 million, setting the total raised since 2015 to over $150 million, and have changed the lives of over 16 million children. These funds help buy vaccines and medical services, as well as meals, educational assistance and more. Half of the money raised supports programs in the 50 states and Puerto Rico, and the other half helps fund programs in Latin America, Africa, and Asia.
Companies like Bill and Melinda Gates Foundation, M&M's, Mars Wrigley Confectionary, and NBC have supported the organization as national and programming partners. NBC will have a celebrity-filled Red Nose Day program planned at 8/7 c tonight.
We've supported Red Nose Day for the last two years through our philanthropic arm, Windermere Foundation, this year we were happy to give $1000, not to mention the red noses! We are proud to help organizations in our local and global communities who work to support low-income and homeless families. Please join us again this year in giving to this important campaign to end child poverty.
To participate, you can get your $2 Red Nose at your nearest Walgreens. Of that, $1.30 goes to the fund. The nose purchase is not tax deductible, but a donation made directly to them is. You can donate online at https://donation.rednoseday.org/.
To learn more about the organization and who they help, and how you can participate, go to their website: https://rednoseday.org/home.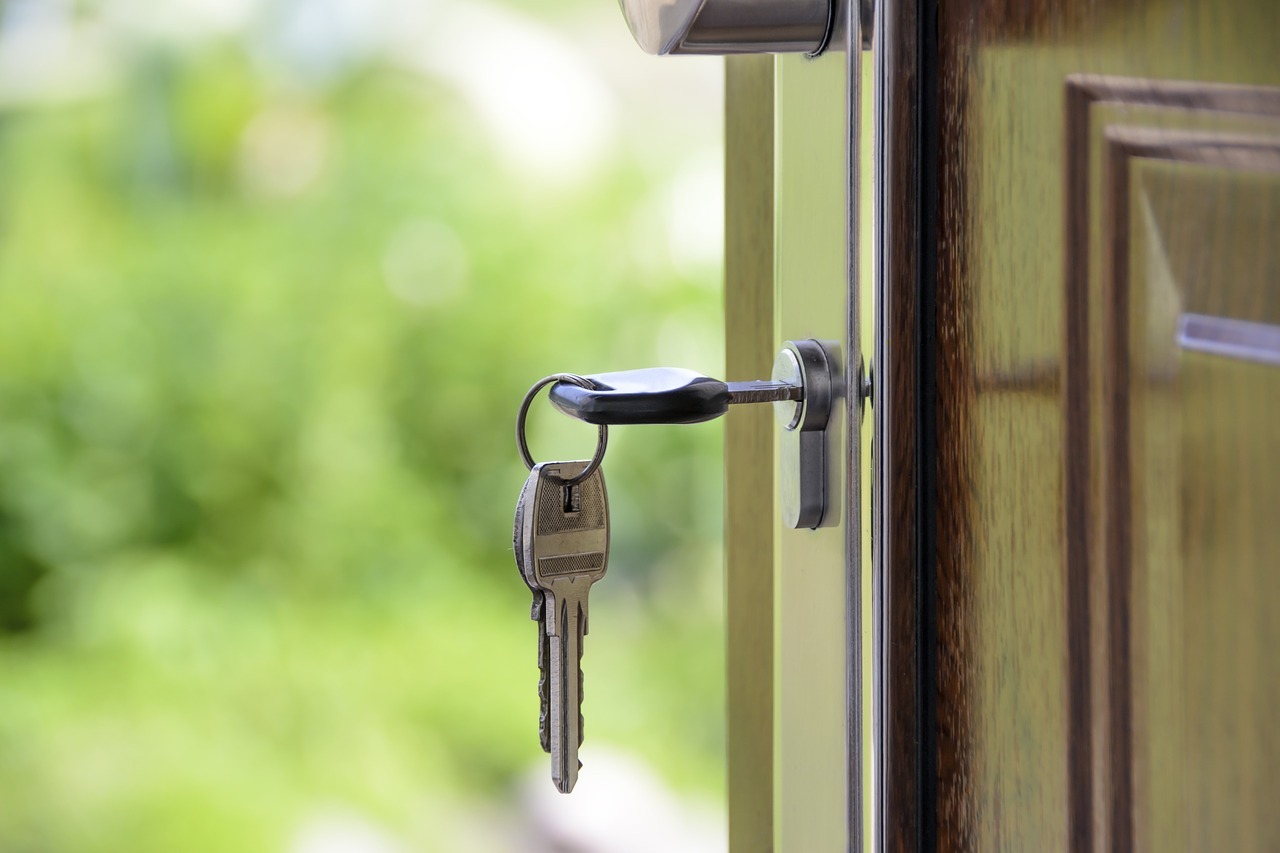 Staying organized while uprooting your life and moving from one home to another can feel impossible. Not only are you trying to get the best financial return on your investment, but you might also be working on a tight deadline. There's also the pressure to keep your home clean and organized at all times for prospective buyers. However, one thing you can be sure of when selling your home is that there will be strangers entering your space, so it's important for you and your agent to take certain safety precautions.
Like so many things in life, they can feel more manageable once written down, so we made this handy checklist.
Go through your medicine cabinets and remove all prescription medications.
Remove or lock up precious belongings and personal information. You will want to store your jewelry, family heirlooms, and personal/financial information in a secure location to keep them from getting misplaced or stolen.
Remove family photos. We recommend removing your family photos during the staging process so potential buyers can see themselves living in the home. It's also a good way to protect your privacy.
Check your windows and doors for secure closings before and after showings. If someone is looking to get back into your home following a showing or an open house, they will look for weak locks or they might unlock a window or door.
Consider extra security measures such as an alarm system or other monitoring tools like cameras.
Don't show your own home! If someone you don't know walks up to your home asking for a showing, don't let them in. You want to have an agent present to show your home at all times. Agents should have screening precautions to keep you and them safe from potential danger.
Talk to your agent about the following safety precautions: 
Do a walk-through with your agent to make sure you have identified everything that needs to be removed or secured, such as medications, belongings, and photos.
Go over your agent's screening process:

Phone screening prior to showing the home
Process for identifying and qualifying buyers for showings
Their personal safety during showings and open houses

Lockboxes to secure your keys for showings should be up to date. Electronic lockboxes actually track who has had access to your home.
Work with your agent on an open house checklist:

Do they collect contact information of everyone entering the home?
Do they work with a partner to ensure their personal safety?

Go through your home's entrances and exits and share important household information so your agent can advise how to secure your property while it's on the market.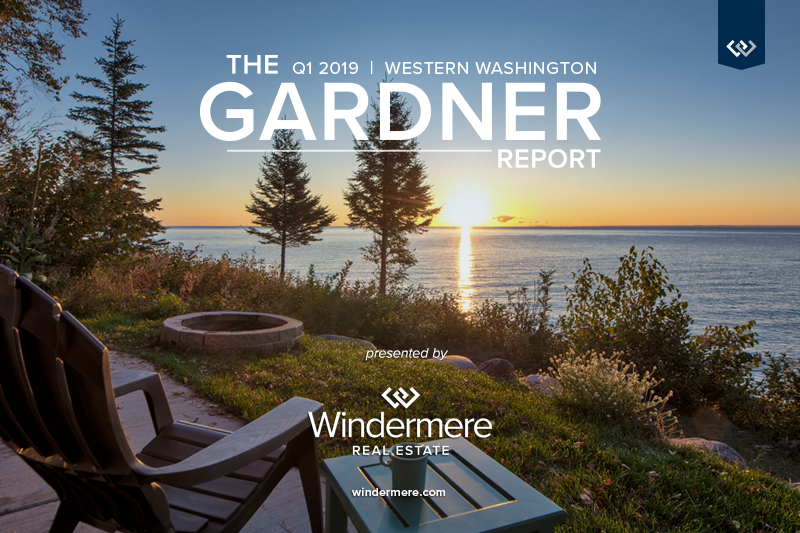 The following analysis of the Western Washington real estate market is provided by Windermere Real Estate Chief Economist Matthew Gardner. We hope that this information may assist you with making better-informed real estate decisions. 
ECONOMIC OVERVIEW
Washington State employment slowed to an annual growth rate of 1.7% — a level not seen since 2012 — and continues a trend of slowing that started in the summer of 2018. I was a little surprised to see such a significant drop in employment growth, but it may be due to the state re-benchmarking their data (which they do annually). As such, I am not overly concerned about the lower-than-expected numbers but will be watching to see if this trend continues as we move through the spring months. The state unemployment rate was 4.5%, marginally below the 4.6% level a year ago.
My latest economic forecast suggests that statewide job growth in 2019 will be positive but is expected to slow. We should see an additional 84,000 new jobs, which would be a year-over-year increase of 2.2%.
HOME SALES
There were 13,292 home sales during the first quarter of 2019. Year-over-year, sales were down 12.3% and were 23.4% lower than the fourth quarter of 2018.​
It is quite likely that part of the slowdown can be attributed to the very poor weather in February. That said, anecdotal information from our brokers suggests that March was a very active month and I expect to see sales rise again through the spring selling season. Notably, pending home sales were only off by 3.5% from the first quarter of 2018.​
All counties contained in this report saw sales drop when compared to a year ago. The greatest drops were in the relatively small counties of San Juan, Clallam, Island, and Kitsap.​
The decline in interest rates during the first two months of the quarter nudged many home buyers off the fence. I believe this will cause a significant bump in sales activity in the second quarter numbers.
HOME PRICES
In combination with the factors discussed earlier, the 40% increase in listings has caused home price growth to taper to a year-over-year increase of 3.3%.
Home prices were higher in every county except Clallam. While the growth of prices is slowing, the strong local economy, combined with lower interest rates, will cause home prices to continue rising through 2019.
When compared to the same period a year ago, price growth was strongest in San Juan County, where home prices were up 36.4%. Only one other county experienced a double-digit price increase.
As I have said for quite some time now, there must always be a relationship between incomes and home prices, and many areas around Western Washington are testing this ceiling. That said, the region's economy continues to perform well and incomes are rising, which, in concert with low interest rates, will allow prices to continue to rise but at a significantly slower pace.
DAYS ON MARKET
The average number of days it took to sell a home matched the same quarter of 2018.
Pierce County was the tightest market in Western Washington, with homes taking an average of 40 days to sell. There were seven counties that saw the length of time it took to sell a home drop compared to the same period a year ago. Market time rose in seven counties and one was unchanged.
Across the entire region, it took an average of 61 days to sell a home in the first quarter of 2019. This matches the level seen a year ago but is up by 10 days when compared to the fourth quarter of 2018.
In the last two Gardner Reports, I suggested that we should be prepared for days-on-market to increase, and that is now occurring. Given projected increases in inventory, this trend will continue, but this is typical of a regional market that is moving back toward balance.
CONCLUSIONS
This speedometer reflects the state of the region's real estate market using housing inventory, price gains, home sales, interest rates, and larger economic factors. I am again moving the needle toward buyers as price growth moderates and listing inventory continues to rise.
I do not see any clouds on the horizon that suggest we will see a downturn in sales activity in 2019. That said, this will be the year we move closer to balance. Buyers who were sidelined by the significant increase in listings in the second half of 2018 are starting to get off the fence as mortgage rates drop. I foresee a buoyant spring market ahead.
As Chief Economist for Windermere Real Estate, Matthew Gardner is responsible for analyzing and interpreting economic data and its impact on the real estate market on both a local and national level. Matthew has over 30 years of professional experience both in the U.S. and U.K.
In addition to his day-to-day responsibilities, Matthew sits on the Washington State Governors Council of Economic Advisors; chairs the Board of Trustees at the Washington Center for Real Estate Research at the University of Washington; and is an Advisory Board Member at the Runstad Center for Real Estate Studies at the University of Washington where he also lectures in real estate economics.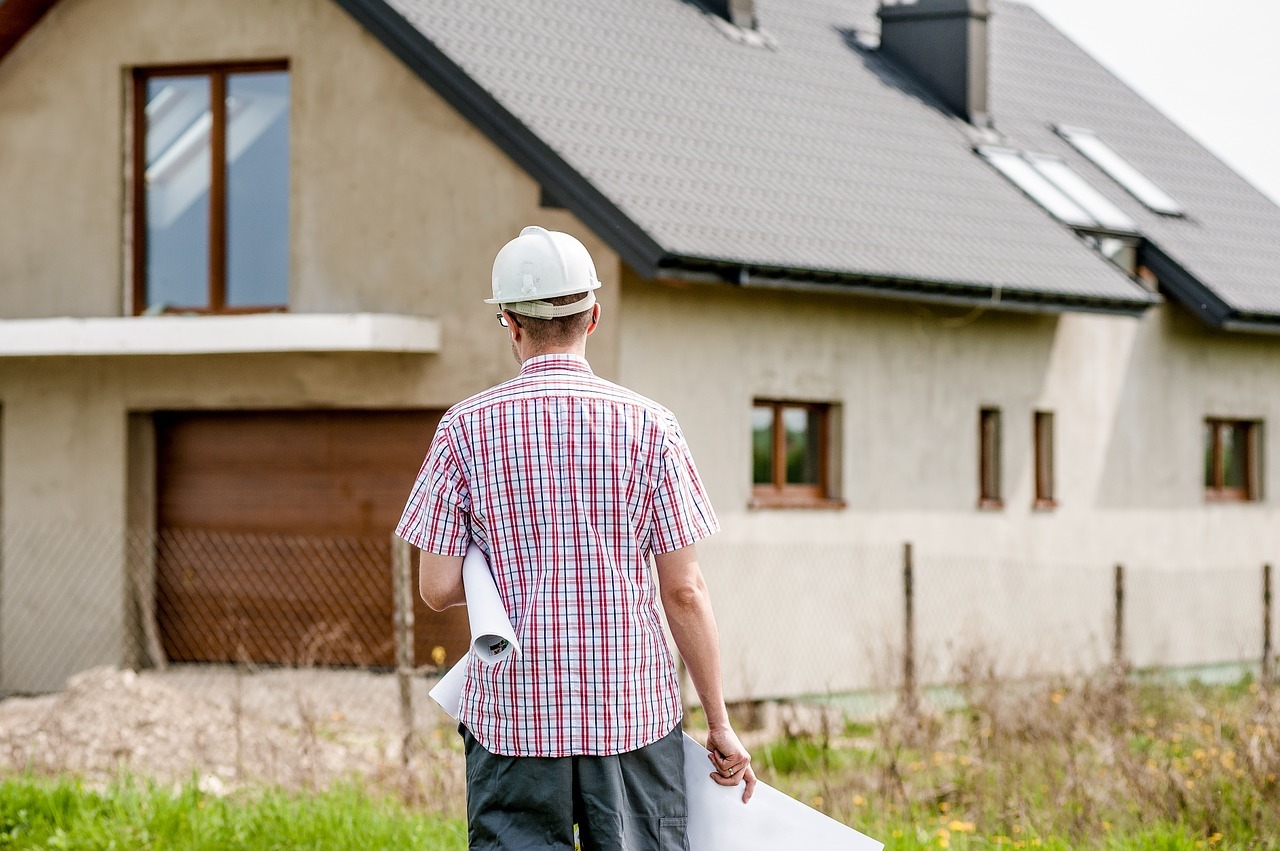 Constructing or remodeling a home is a complex, expensive endeavor. Ideally, everything goes as planned, and when the dust clears, the homeowner can settle in and enjoy the new home — and never think about the building process again.
But what happens when, nine months after the owner moves in, the floor develops a crack, the dishwasher begins to leak or the shower water won't run hot? Or when these things happen three years later? It's time to refer to an all-important piece of the contract: the warranty.
What Is a Warranty?
The purpose of a warranty is to protect both the homeowner and the builder — homeowners from shoddy work with no recourse; builders from being liable for projects for the rest of their lives.
A warranty may be included in a contract, or it may not be since it's not required. There is no standard length of time for one. Rather, a warranty is a negotiable portion of the overall agreement (contract) between a homeowner and a contractor.
The laws that relate to warranties are somewhat vague and vary by state, so the advantage of having one as part of the contract is that everything can be clearly spelled out. However, by agreeing to a particular warranty without understanding its finer points, owners may inadvertently limit the protections they would have otherwise had under the law.
"A warranty describes the problems and remedies for which the builder will be responsible after completion of the project, as well as the duration of the warranty and the mechanism for addressing disputes," says David Jaffe, vice president of legal advocacy at the National Association of Home Builders.
At least in the ideal case.
The Law Governing Warranties
Before homeowners agree to a particular warranty as part of their contract, it's important to understand what protections they already have under the law. In the U.S., we have a legal concept of an implied warranty — which is a warranty that does not have to be spelled out in the contract but is simply understood to exist thanks to the law. There are two important implied warranties when it comes to home construction.
The first is the implied warranty of good workmanship, which is the reasonable expectation that a home will be built in a workmanlike manner. The second is the implied warranty of habitability, which is the reasonable expectation that the home will be safe to inhabit.
The implied warranties, however, have limits in the form of statutes of limitation and statutes of repose, which essentially are time clocks that determine for how long a homeowner may sue a contractor.
Statutes of limitation in each state dictate how long an owner can invoke various types of legal claims — for example, a breach of contract claim.
Statutes of repose apply specifically to construction projects and set the time for which builders and designers are liable for their product. These also vary by state. In California, the statute of repose is four years for most defects, but 10 years for latent defects (those that aren't observable right away, such as a faulty foundation). In Georgia, the statute of repose is eight years for all claims related to the design or construction of the building.
Finally, most states also have a right to repair law, which means that before homeowners can sue a contractor, they need to notify the contractor of the problem and give him or her a chance to come to see it and repair it.
To find out what the laws are in your state, simply do an online search for "statute of repose" and "right to repair" in your state.
The One-Year Warranty
The key thing to understand about warranties is that many builders offer their own warranty in lieu of the implied warranty. Additionally, many contracts specify that homeowners are giving up their rights to the implied warranty by agreeing to the builder's express warranty. Also, builders will "often try to shorten statutes of limitation and statutes of repose. Some states allow you to do that. Others don't," says Anthony Lehman, an Atlanta attorney who advises homeowners.
Though there is no industry-wide standard, many residential contractors have adopted a one-year warranty for their contracts. The practice likely trickled down from commercial construction, where a callback warranty is typical. A callback warranty means that within one year, a building owner has the right to call back the contractor and expect him or her to repair work, Lehman says.
The downside for homeowners who agree to a one-year warranty is that they likely trade away their right to the implied warranty, and they may also agree to limit the time they have to discover a defect and sue. Obviously, this is a plus for builders because it limits their risk.
But there is no real reason a homeowner has to accept a one-year warranty simply because that's the builder's first offer. "It's a negotiated point, and people can negotiate warranties that are broader — and they often do," says Robert C. Procter, outside general counsel for the Wisconsin Builders Association. "If you don't ask for more, you won't get more."
Pros and Cons of a Builder's Warranty
Though a one-year warranty may seem like a poor deal for a homeowner, a contract with details spelled out does provide an upside: some degree of clarity in the process. Ideally, a warranty includes not only the time period that the warranty covers, but also the standards by which various materials will be evaluated, and the steps to follow when a problem arises.
In a minority of states, the legislature has codified what a warranty is and how long it lasts for a variety of materials, Jaffe says. They are California, Connecticut, Indiana, Louisiana, Maine, Maryland, Minnesota, Mississippi, New Jersey, New York, Pennsylvania, Texas, and Virginia. If you live in one of these states, you can refer to the state-set standards.
If you do not, one option is to refer to the NAHB's publication Residential Construction Performance Guidelines. "It's broken down by categories within the home: foundations, exterior, interior, roofing, plumbing," Jaffe says. "If there's an issue that comes up, you look in this publication, and it tells you what the observation is — what's the problem." The guide then spells out what the corrective measure — if any — should be.
If you decide to use this guide as the standards by which problems will be judged, be sure you read it first and are comfortable with its terms. Sometimes having the terms spelled out is simpler than relying on the implied warranty because the implied warranty is so vague.
"The implied warranty doesn't have a fixed time; it's a reasonable period of time," says Jaffe, of the NAHB. "If you're a homeowner, and you call your builder up in year five and say, 'There's a crack here, and I think you should come out and fix it because it's a defect,' well, at that point, it may or may not be related to something that the builder did or didn't do. Is it a defect? Who is going to make that determination? What is the fix? Who is responsible for it?"
Relying on the implied warranty means that these sorts of questions would need to be resolved in court if the parties aren't willing to, or can't, come to an agreement on their own. Open for debate is whether an item is a warranty item, and for how long it's covered. Having these issues determined in court can be an expensive, time-consuming headache for everyone involved.
Still, some attorneys say owners might be better off with the implied warranty than giving up their rights for a limited one provided by the builder. "You build a house, and you expect it to be there for a long time. The buildings in Europe have been there a long time. The pyramids have been there a long time. The question is how long is it reasonable for you to expect it to last," says Susan Linden McGreevy, an attorney in Kansas City, Kansas, who specializes in commercial real estate work. "If it has to get before a jury, the contractor has lost already. What I mean is, the jury will always find in favor of a homeowner — unless they're a real flake."
Going Beyond Warranties
Despite all this talk of legalities, there is an important caveat: Many good builders will continue to be helpful even after their express warranty has passed. Anne Higuera, co-owner of Ventana Construction in Seattle, provides a one-year warranty to her clients. Nonetheless, Ventana has made repairs and fixes even years after the one-year warranty expired. Higuera says the company does so because the builders want good relationships with their customers, and because they feel as though it's the right thing to do. "Warranty issues come up very rarely if you do things well in the first place," Higuera says. "Just finding a contractor who does the right thing on the front end helps you avoid issues with warranty."
More Ways to Protect Yourself
So what should homeowners do if a builder is offering only a one-year warranty? One option is to negotiate for a longer period of time. "You might want to say, 'I'll take a one-year warranty for everything except latent defects,'" McGreevey says. (Reminder: Those are the kind that take a long time to discover, such as foundation problems.)
Another option owners have is to ask builders about insurance products. Many builders offer products with an extended warranty — as long as 10 years — that is backed by insurance companies. These are typically paid for by the builder, with the cost passed on to the homeowner.
Third, homeowners would be wise to consult an attorney to make sure that they're not giving up rights unknowingly. Given that owners are spending thousands to hundreds of thousands of dollars on construction, paying for five to 10 hours of an attorney's time (at $300 per hour, $1,500 to $3,000) to ensure that the contract is sound is probably a good investment. "Would you buy a car for $50,000 and not read any of the financing information?" says Lehman, the Atlanta attorney. "And then people do that for a home construction project."
Finally, the most important thing is for both contractors and owners to screen each other carefully. "Ninety-eight percent of the homeowner-builder relationships, when there's a disagreement, most parties reach a reasonable conclusion, even if they're not 100 percent happy," says Procter, the Wisconsin attorney. "The contracts matter more when someone is not being reasonable."