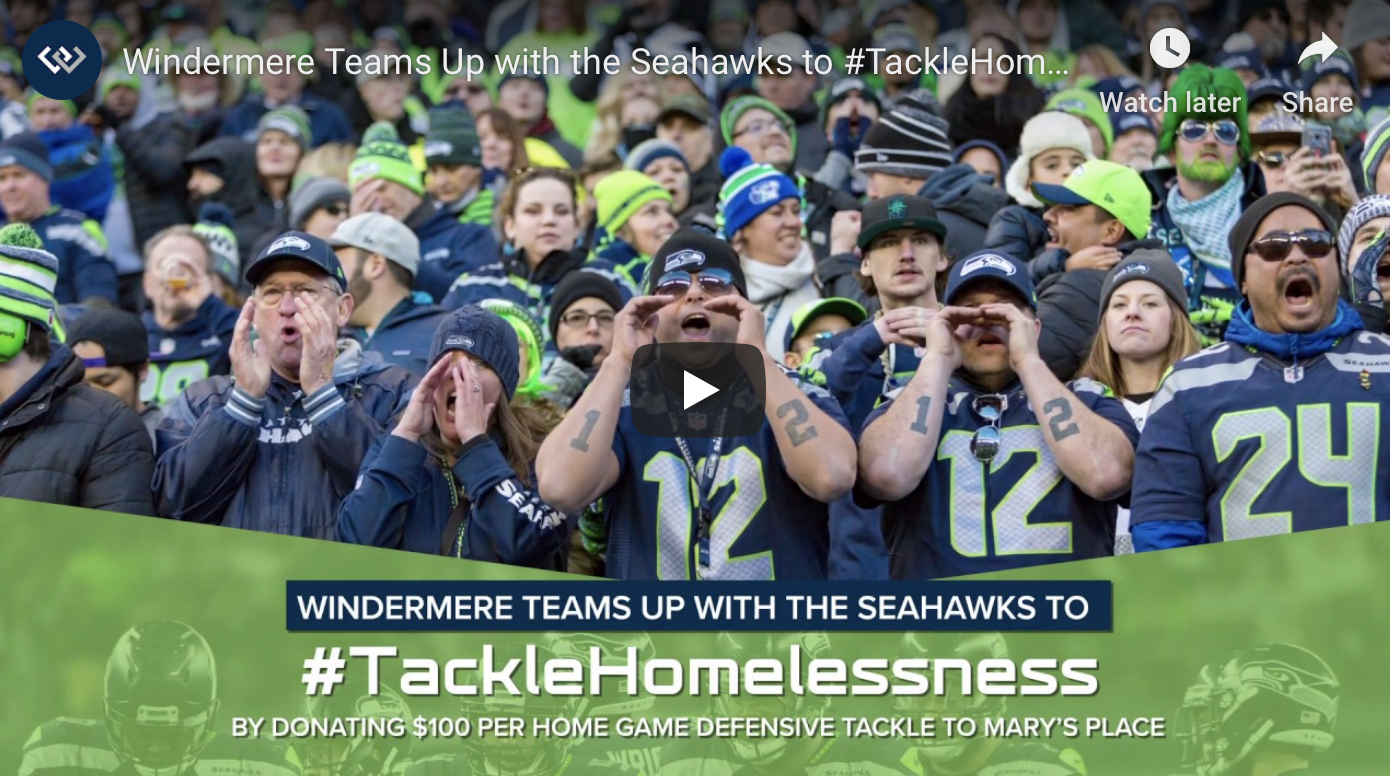 Windermere is proud to partner with the Seattle Seahawks for the fourth season to help #TackleHomelessness. For every Seahawks home game defensive tackle, Windermere will donate $100 to Mary's Place, whose mission is to help families on their journey out of homelessness. To date we've raised nearly $100,000 through our #TackleHomelessness campaign and we're looking forward to raising even more for our friends at Mary's Place!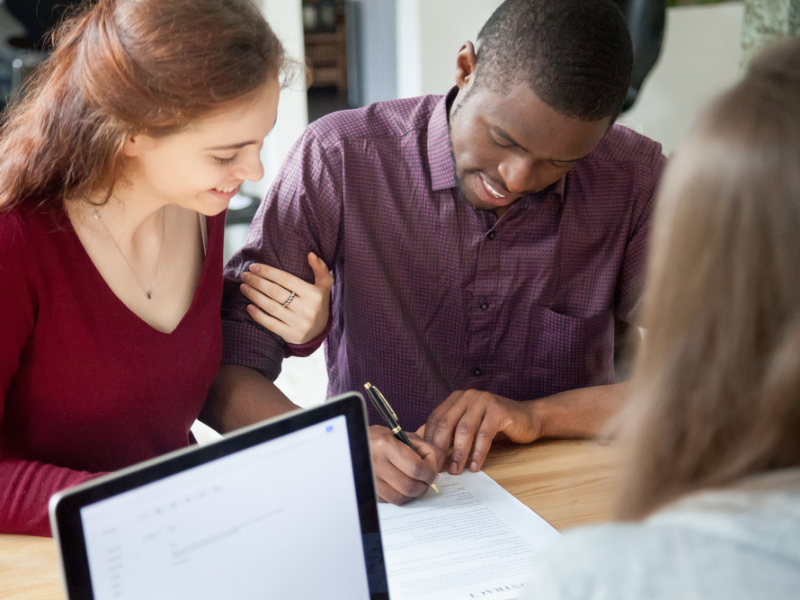 In addition to providing shelter and comfort, our home is often our single greatest asset, and it's important that we protect that precious investment. Most homeowners realize the importance of homeowner's insurance in safeguarding the value of a home. However, what they may not know is that about two-thirds of all homeowners are under-insured. According to a national survey, the average homeowner has enough insurance to rebuild only about 80% of his or her house.
What a standard homeowners policy covers
A standard homeowner's insurance policy typically covers your home, your belongings, injury or property damage to others, and living expenses if you are unable to live in your home temporarily because of an insured disaster.
The policy likely pays to repair or rebuild your home if it is damaged or destroyed by disasters, such as fire or lightning. Your belongings, such as furniture and clothing, are also insured against these types of disasters, as well as theft. Some risks, such as flooding or acts of war, are routinely excluded from homeowner policies.
Other coverage in a standard homeowner's policy typically includes the legal costs for injury or property damage that you or family members, including your pets, cause to other people. For example, if someone is injured on your property and decides to sue, the insurance would cover the cost of defending you in court and any damages you may have to pay. Policies also provide medical coverage in the event someone other than your family is injured in your home.
If your home is seriously damaged and needs to be rebuilt, a standard policy will usually cover hotel bills, restaurant meals and other living expenses incurred while you are temporarily relocated.
How much insurance do you need?
Homeowners should review their policy each year to make sure they have sufficient coverage for their home. The three questions to ask yourself are:
·      Do I have enough insurance to protect my assets?
·      Do I have enough insurance to rebuild my home?
·      Do I have enough insurance to replace all my possessions?
Here's some more information that will help you determine how much insurance is enough to meet your needs and ensure that your home will be sufficiently protected.
Protect your assets
Make sure you have enough liability insurance to protect your assets in case of a lawsuit due to injury or property damage. Most homeowner's insurance policies provide a minimum of $100,000 worth of liability coverage. With the increasingly higher costs of litigation and monetary compensation, many homeowners now purchase $300,000 or more in liability protection. If that sounds like a lot, consider that the average dog bite claim is about $20,000. Talk with your insurance agent about the best coverage for your situation.
Rebuild your home
You need enough insurance to finance the cost of rebuilding your home at current construction costs, which vary by area. Don't confuse the amount of coverage you need with the market value of your home. You're not insuring the land your home is built on, which makes up a significant portion of the overall value of your property. In pricey markets such as San Francisco, land costs account for over 75 percent of a home's value.
The average policy is designed to cover the cost of rebuilding your home using today's standard building materials and techniques. If you have an unusual, historical or custom-built home, you may want to contact a specialty insurer to ensure that you have sufficient coverage to replicate any special architectural elements. Those with older homes should consider additions to the policy that pay the cost of rebuilding their home to meet new building codes.
Finally, if you've done any recent remodeling, make sure your insurance reflects the increased value of your home.
Remember that a standard policy does not pay for damage caused by a flood or earthquake. Special coverage is needed to protect against these incidents. Your insurance company can let you know if your area is flood or earthquake-prone. The cost of coverage depends on your home's location and corresponding risk.
Replacing your valuables
If something happens to your home, chances are the things inside will be damaged or destroyed as well. Your coverage depends on the type of policy you have. A cost value policy pays the cost to replace your belongings minus depreciation. A replacement cost policy reimburses you for the cost to replace the item.
There are limits on the losses that can be claimed for expensive items, such as artwork, jewelry, and collectibles. You can get additional coverage for these types of items by purchasing supplemental premiums.
To determine if you have enough insurance, you need to have a good handle on the value of your personal items. Create a detailed home inventory file that keeps track of the items in your home and the cost to replace them.
Create a home inventory file
It takes time to inventory your possessions, but it's time well spent. The little bit of extra preparation can also keep your mind at ease.  The best method for creating a home inventory list is to go through each room of your home and individually record the items of significant value. Simple inventory lists are available online. You can also sweep through each room with a video or digital camera and document each of your belongings. Your home inventory file should include the following items:
·      Item description and quantity
·      Manufacturer or brand name
·      Serial number or model number
·      Where the item was purchased
·      Receipt or other proof of purchase / Photocopies of any appraisals, along with the name and address of the appraiser
·      Date of purchase (or age)
·      Current value
·      Replacement cost
Pay special attention to highly valuable items such as electronics, artwork, jewelry, and collectibles.
Storing your home inventory list
Make sure your inventory list and images will be safe in case your home is damaged or destroyed. Store them in a safe deposit box, at the home of a friend or relative, or on an online Web storage site. Some insurance companies provide online storage for digital files. (Storing them on your home computer does you no good if your computer is stolen or damaged). Once you have an inventory file set up, be sure to update it as you make new purchases.
We invest a lot in our homes, so it's important we take the necessary measures to safeguard it against financial and emotional loss in the wake of a disaster. Homeowners insurance is that safeguard, be sure you're properly covered.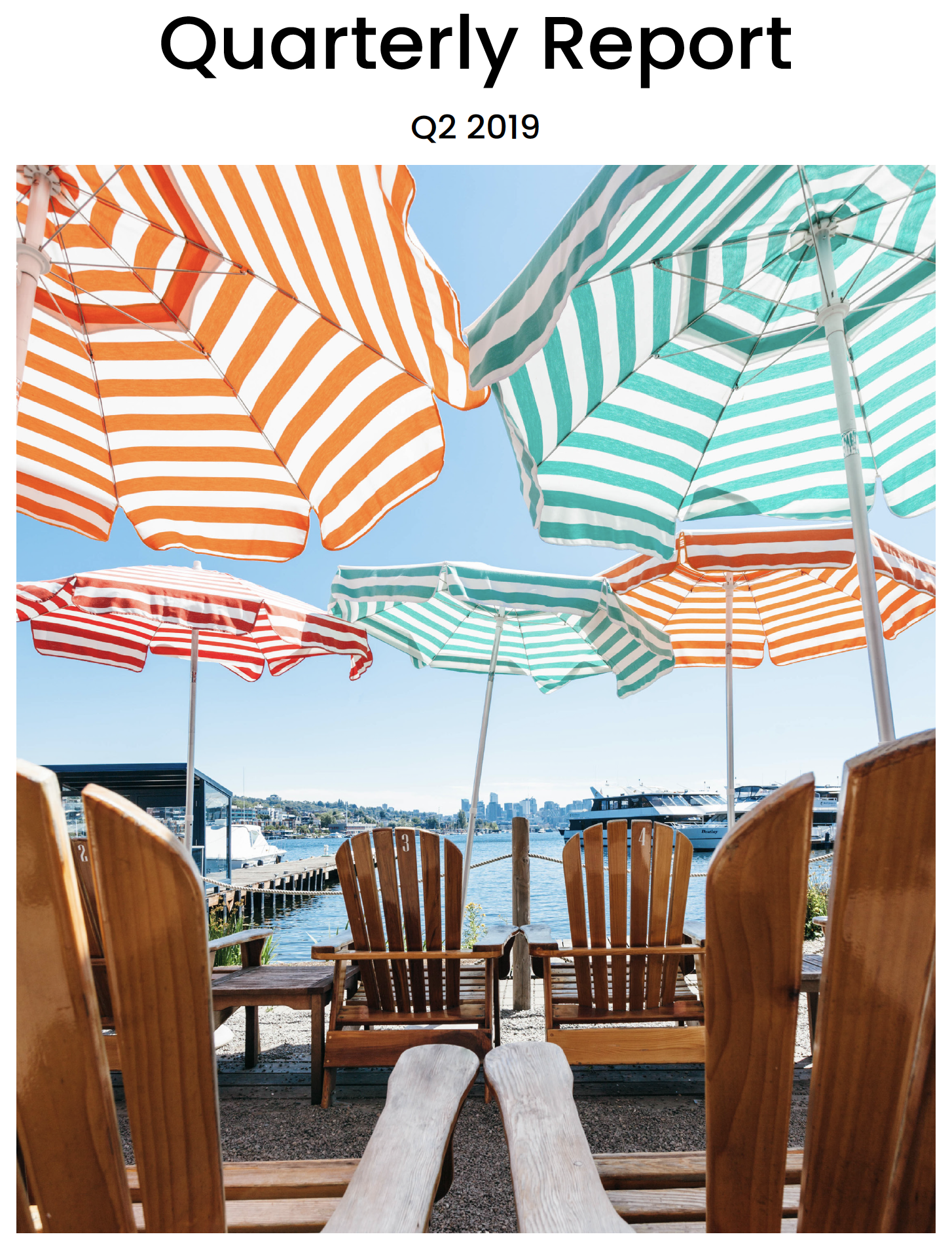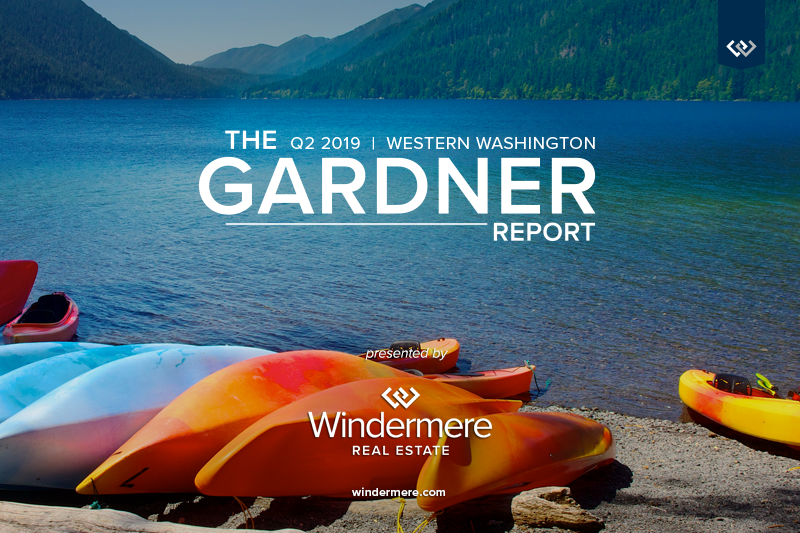 The following analysis of the Western Washington real estate market is provided by Windermere Real Estate Chief Economist Matthew Gardner. We hope that this information may assist you with making better-informed real estate decisions. For further information about the housing market in your area, please contact me!
ECONOMIC OVERVIEW
Washington State employment jumped back up to an annual growth rate of 2.4% following a disappointing slowdown earlier in the spring. As stated in the first quarter Gardner Report, the dismal numbers earlier this year were a function of the state re-benchmarking its data (which they do annually).
The state unemployment rate was 4.7%, marginally up from 4.5% a year ago. My current economic forecast suggests that statewide job growth in 2019 will rise by 2.6%, with a total of 87,500 new jobs created.
HOME SALES
There were 22,281 home sales during the second quarter of 2019, representing a drop of 4.8% from the same period in 2018. On a more positive note, sales jumped 67.6% compared to the first quarter of this year.
Since the middle of last year, there has been a rapid rise in the number of homes for sale, which is likely the reason sales have slowed. More choice means buyers can be more selective and take their time when choosing a home to buy.
Compared to the second quarter of 2018, there were fewer sales in all counties except Whatcom and Lewis. The greatest declines were in Clallam, San Juan, and Jefferson counties.
Listings rose 19% compared to the second quarter of 2018, but there are still a number of very tight markets where inventory levels are lower than a year ago. Generally, these are the smaller — and more affordable — markets, which suggests that affordability remains an issue.
HOME PRICES
Year-over-year price growth in Western Washington continues to taper. The average home price during second quarter was $540,781, which is 2.8% higher than a year ago. When compared to first quarter of this year, prices were up 12%.
Home prices were higher in every county except King, which is unsurprising given the cost of homes in that area. Even though King County is home to the majority of jobs in the region, housing is out of reach for many and I anticipate that this will continue to act as a drag on price growth.
When compared to the same period a year ago, price growth was strongest in Lewis County, where home prices were up 15.9%. Double-digit price increases were also seen in Mason, Cowlitz, Grays Harbor, and Skagit counties.
The region's economy remains robust, which should be a positive influence on price growth. That said, affordability issues are pervasive and will act as a headwind through the balance of the year, especially in those markets that are close to job centers. This will likely force some buyers to look further afield when searching for a new home.
DAYS ON MARKET
The average number of days it took to sell a home matched the second quarter of 2018.
Snohomish County was the tightest market in Western Washington, with homes taking an average of only 21 days to sell. There were five counties where the length of time it took to sell a home dropped compared to the same period a year ago. Market time rose in eight counties and two were unchanged.
Across the entire region, it took an average of 41 days to sell a home in the second quarter of 2019. This was the same as a year ago but is down 20 days compared to the first quarter of 2019.
As stated above, days-on-market dropped as we moved through the spring, but all markets are not equal. I suggest that this is not too much of an issue and that well-priced homes will continue to attract attention and sell fairly rapidly.
CONCLUSIONS
This speedometer reflects the state of the region's real estate market using housing inventory, price gains, home sales, interest rates, and larger economic factors. I am leaving the needle in the same position as the first quarter as demand appears to still be strong.
The market has benefitted from a fairly significant drop in mortgage rates. With average 30-year fixed rates still below 4%, I expect buyers who have been sitting on the fence will become more active, especially given that they have more homes to choose from.
As Chief Economist for Windermere Real Estate, Matthew Gardner is responsible for analyzing and interpreting economic data and its impact on the real estate market on both a local and national level. Matthew has over 30 years of professional experience both in the U.S. and U.K.
In addition to his day-to-day responsibilities, Matthew sits on the Washington State Governors Council of Economic Advisors; chairs the Board of Trustees at the Washington Center for Real Estate Research at the University of Washington; and is an Advisory Board Member at the Runstad Center for Real Estate Studies at the University of Washington where he also lectures in real estate economics.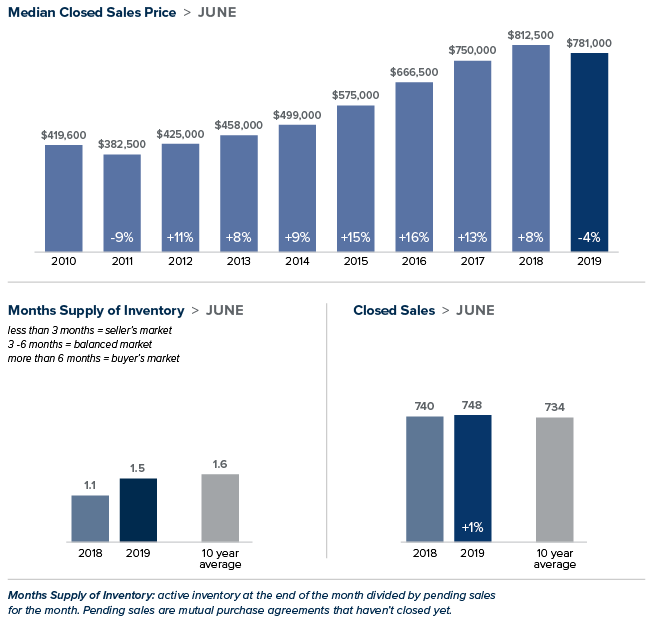 The market in our region appears to be moderating. Inventory is up, prices are relatively stable and homes are taking a bit longer to sell. However, with less than two months of available inventory, supply is still far short of demand. Steady buyer activity, low interest rates and a thriving economy are making for a strong summer in the housing market.
Seattle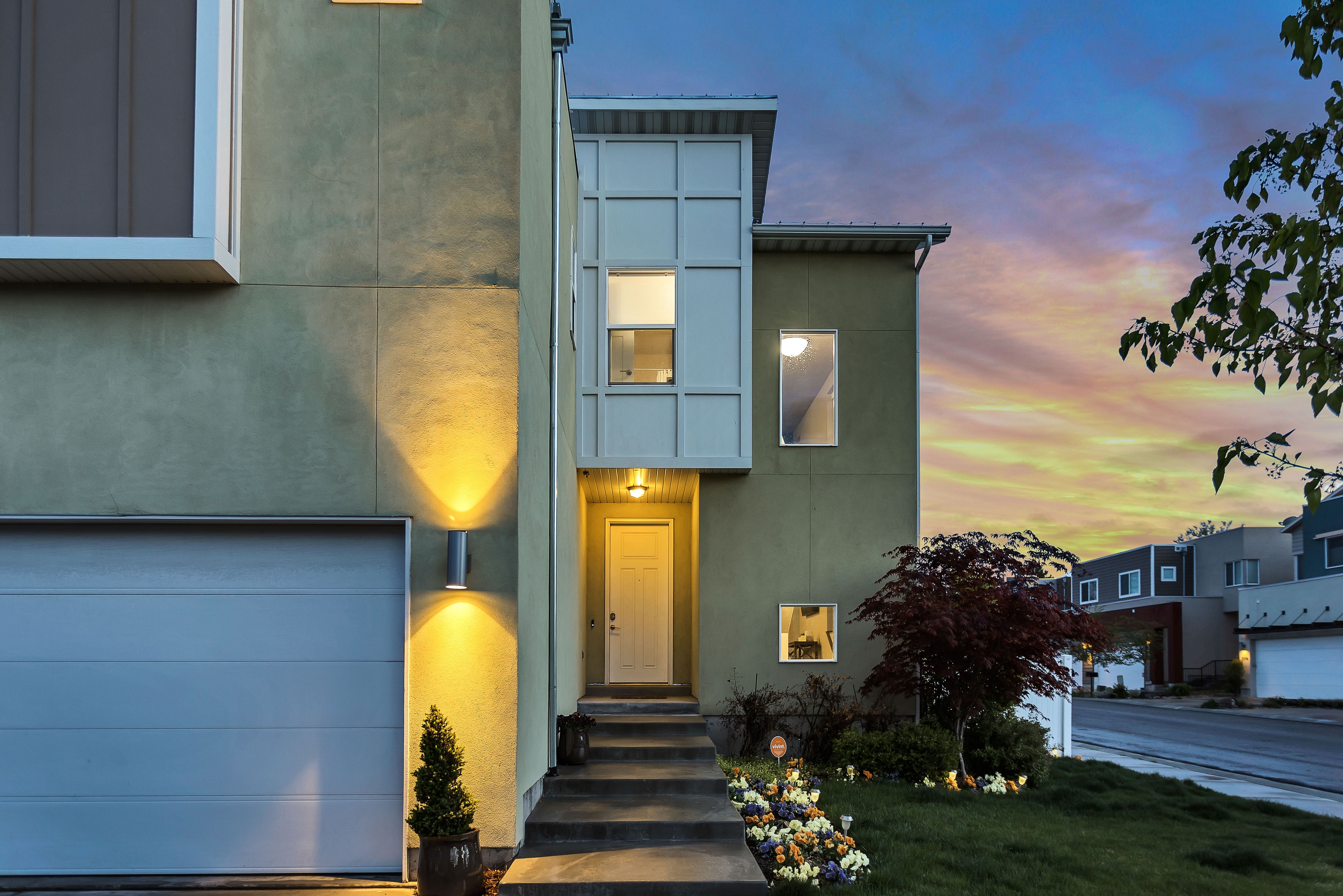 What I suggested might happen to our market in last month's report, namely that increased inventory would probably lead to a slow down to the market, has come to pass. In addition, we are now in the summer market which is usually slightly slower.
Having said that, homes are still appreciating quite well as demand for Queen Anne remains high due to its location and continuing low interest rates. The Fed is expected to cut the rate they charge banks next month and that usually leads to slightly lower mortgage rates so I see rates as continuing to be positive.
To recap the last 30 days, there have been 43 homes sell or close since my last report on June 10th. Seven of those have sold for more than full price. Of those 43 sold or pending homes, 10 were listed since June 10th. We currently have 44 active listings for sale which is about the same number as last month. Incidentally, I am seeing a less frantic pace of homes coming onto the market since the last report. This spring was truly something of a record breaker in terms of homes coming on the market. In the last 30 days, we have only had 18 homes listed for sale which is far less than the number listed in March, April and especially May. I expect this slower pace of homes being listed to continue through summer.
Many of you probably know that the WS Legislature has increased the excise rates you pay when your home sells. Please review this document which will let you know  how much more it will cost you to sell your home beginning in January. FYI, the rate more than doubles for homes sold for $1.5M or more. Yikes!
The winner of last month's home that sold for the most over its list price was 3338 9th West, listed for $1.195M and selling for $1.321M. After I previewed this home, I thought it was too low on the price, but the market gave us the current value. Please review this document for details of those homes that sold in the last 30 days.
And that's the way Steve sees it…
Have fun outside if it ever stops raining! (At least it's warmer).